Welcome to the Integrated Arts Academy at H.O. Wheeler
Schools out and we wish everyone the best summer! 
The first day back for students k-5 is Wednesday, August 30th. 
​In the meantime, read, ponder the clouds, enjoy the sun and PLAY! 
See you soon!
                                                            ARTS Field Day at IAA
Friday, June 9th
​​10:20 am - 2:00 pm  
Parent Volunteers are WELCOME!
Potluck lunch for all Volunteers!
Bring a dish to share!
It's Spirit Week at IAA!
IAA
Monday, June 5 - Favorite Color Day
Wear as much of your favorite color as you can - even your underwear! :)
Tuesday, June 6 - Dress Alike Day
Dress alike day!  Find one, two or a bunch of friends and dress the same!
Wednesday, June 7 - Sports Day
Come dressed as an athlete - uniforms, jersey's, caps, etc.  NO Cleats.
Thursday, June 8 - Formal Day
Dress-up day!!!  Fancy Day!! Wear your finest outfit!
Friday, June 9 - IAA T-shirt
Wear any IAA t-shirt for Arts Field Day
IAA Family Portrait Reception and Celebration!
Come join the FAMILY celebration at City Hall in Burlington
4-6 pm Tuesday, May 23
And from 3:30-4:30 at Fletcher Free Library
Refreshments at City Hall!
IAA Family Portrait Project
Come celebrate with us!
The IAA FAMILY PORTRAIT PROJECT
Celebration and Reception
Tuesday, May 23
3:30-4:30 Fletcher Free Library
4:00-6:00 City Hall Foyer 
IAA Family Portrait Project!
The family portraits are up at 7 different locations around Burlington for the month of May.
Here are the venues: 
​NUNYUNS Cafe and Bakery -
139 N. Champlain St Burlington
...
861-2067
Hours:
Monday - closed
Tuesday - Saturday - 7:00 am -3:00 pm
Sunday - 7:00-2:00 pm
BARRIO BAKERY
197 N. Winooski Ave Burlington
863-8278
Hours:
Open everyday 7:00 am -3:30pm
Pizza Barrio Tues - Saturday 5:30-9:00 pm
THE CHUBBY MUFFIN
88 Oak St. Burlington
540-0050
Hours:
Monday, Tuesday, Thursday & Friday - 7:30 am - 4:00 pm
Wednesday - 7:30 am - 9:00 pm
Saturday & Sunday - 8:00 am-4:00 pm
NORTH END STUDIOS
294 North Winooski Ave Burlington
863-6713
Monday-Sunday 10:00 am - 5 (sometimes open later)
FLETCHER FREE LIBRARY
235 College St. Burlington
863-3403
Hours:
Mon. Thurs. Fri. and Sat. -  10 am - 6 pm
Tues & Wed 10 am - 8 pm
Sunday 12 noon - 6 pm
CITY HALL FOYER
149 Church St. Burlington
INTEGRATED ARTS ACADEMY
6 Archibald St. Burlington
M-F 8:00 am -5:00 pm
LAST CHANCE!!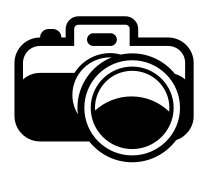 Artist Michelle Saffran will be here for her last photo sessions this week!
It's your last chance to get your free family portrait taken!!

Thursday March 30 from 12-4pm and Friday March 31 from 10-2pm at IAA!

COME ON IN and get your family portrait!!
Come Rock With Us Next Saturday, March 18th!!
12-3pm at Higher Ground!
For grown-ups who used to be kids, and kids who are still kids!
Kids' songs reinterpreted and ready to ROCK!  
The Kids Are Alright Concert is Vermont's premier family event, celebrating and supporting our award-winning arts magnet elementary school, the Integrated Arts Academy in Burlington.  
Special live performances including:
Rough Francis ~ Swale ~ Madaila ~ Dwight & Nicole~ Brass Balagan ~ James Kochalka Superstar
Higher Ground – Saturday, March 18
Doors at 12pm, show at 12:30pm
Tickets:
www.highergroundmusic.com, at the Higher Ground Box Office, or in the Office at School!
Advance: $5kids/$10 adults ~ Day of: $7 kids/$12 adults
www.facebook.com/kidsarealrightconcert
Contact: Nadia Mitchell or Teal Doggett for more information at kidsarealrightconcert@gmail.com  
Sponsored by:
Dealer.com ~ Nokian Tyres ~ Fuse Marketing ~ Stagecoach Digital ~
KidsVT
~ Cheese & Wine Traders
~ Redstone Commercial Group
IAA Students Sing for MLK Day!
IAA 2nd, 3rd, 4th, and 5th graders will be performing on Monday, January 16th at the Echo Center in Burlington.  They will be singing with students from the Sustainability Academy at 11:30.  Students can meet at Echo at 11:00 or come to IAA at 10:30 if they need a ride to the Echo Center!
IAA Students Sing at Martin Luther King Jr. Day Celebration!
IAA 2nd, 3rd, 4th and 5th graders have been invited to sing at the ECHO Center on Monday, January 16th, for their Martin Luther King Day Celebration.  The students will be singing He Had  A Dream and We Shall Overcome, with Sustainability Academy Studnets.   
The performance is at 11:30 am.
Students can meet at the Echo Center at 11:00 or at the school at 10:30 if you need a ride.  
IAA & Burlington Taiko Group Residency
                   Taiko Residency 2016!!!  

Our second Taiko residency begins on Monday, December 5th and runs through Friday, December 16th.   All classes preK though grade 5 will be receiving drumming lessons with Stuart Payton, director of the Burlington Taiko Group.  
There are 2 student performances scheduled for Friday, December 16th.
10:00 am for preK through grade 2 
and 
1:15 pm for grades 3-5

We are kicking off the residency with a Burlington Taiko Group Performance on Friday 12/2 at 2:00 pm!!   We will also have a live author's reading and dramatic rendition of the children's book : The Drums of Noto Hanto, by local author, Alison James at our Monday Morning Meeting on 12/5 at 8:10 am!  Hope to see you there!


Taiko
Involved with the beat.
Simple,
but sometimes complex. 
My hands are on fire. 
So is our community.
Jason - 4th grade IAA student 
Fill the Bowl Coming Right Up!!!
Thursday, December 8th 
Fill the Bowl 
6:00 pm
Free Community Dinner
Pottery Sale and Silent Auction
All proceeds to benefit IAA new refugee families   
Student Support Services Parent Forum
Student Support Services Parent Forum

Join
Cat McKelvey, School Psychologist
and
Laura Nugent, Student Support Director

Student Emotional and Mental Health Concerns

C.P. Smith Elementary
332 Ethan Allen Pkwy, Burlington, VT
Monday, December 5th 6:30-8:00 p.m.
IAA Nationally recognized through Let's Move!, Active Schools!!
Integrated Arts Academy Receives National Award 
Burlington, Vermont –
Let's Move! Active Schools, part of First Lady Michelle Obama's Let's Move! initiative dedicated to ensuring 60 minutes of physical activity a day is the norm in K-12 schools, recently honored the Integrated Arts Academy with the 2016 Let's Move! Active Schools National Award, for its outstanding efforts in creating an Active School environment. 
The Integrated Arts Academy has increased opportunities for physical activity before school, during the school day and after school. They provide students an opportunity to move before school with the Move it! Move it! Program. In addition to a comprehensive physical education program, classroom teachers use movement throughout their day with various brain breaks, including GoNoodle and Brain Dances. After school, students are encouraged to move with additional clubs including the RunVermont MiniMilers Program and the Boys' and Girls' Club. 
Principal Bobby Riley commended the efforts by saying, "Healthy, active bodies develop healthy, active minds. We have seen the connection between social emotional well being, academic improvement and physical activity. As with the arts, increased physical activity readies students to take safe risks in school, builds confidence and deepens community bonds. We are so proud of the work of our staff and countless volunteers who have contributed to the success of this movement. They have gone above and beyond and it is translating into success for our children and families."
As part of the Let's Move! Active Schools National Award package, the Integrated Arts Academy received a large display banner, National Award certificate and congratulatory letter from the First Lady.

A big shout out of thanks to Ms. V., Nurse Mongeon, Cara Crebs Gleason, and Sarah Felson for keeping our kids moving, and to all of our teachers for supporting this important and healthy initiative!

Go, IAA!!!
IAA as Lab School for VT Teaching Artists
IAA, in partnership with multiple arts and higher education organizations, serves as a lab school for teaching artists from across the State.  First semester the artists the teaching artists engage in a graduate level course using IAA for observations and participation to improve their practice in a public school setting.
They learn more about teaching through the arts, arts integration, and Universal Design for Learning, (UDL).  Second semester some of them offer and teach arts residencies to our students.  Read more about it in
this Seven Days piece.